Activities
Slip Resistant Mat
1-08-00195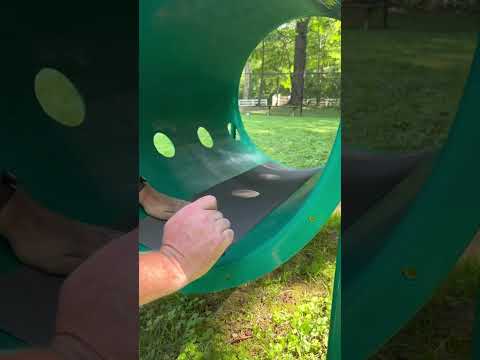 Activities
Slip Resistant Mat
1-08-00195
1-08-00195
The Slip Resistant Mat is an add-on to the Doggie Crawl Tunnel. It can be installed to a new tunnel or can be added to an existing BarkPark tunnel already installed.
Product Details
BarkPark's Slip Resistant Mat is a great way to add some additional traction to our popular Crawl Tunnel. This is an add-on that can be installed on a new tunnel or can be added to an existing BarkPark tunnel already installed.
12"x 43" 3mm anti-slip mat with UV stabilized ethylene-vinyl acetate (EVA foam)
Doggie Crawl Tunnel not included
Can be used on both new crawl tunnels or an existing BarkPark tunnel already installed.
Downloadable Resources
| | | |
| --- | --- | --- |
| Document Name | Category | Download |
| BARK-491 | pdf | |
Frequently Asked Questions
Yes. The Doggie Crawl comes in two color options: red and green. With these color options available, you can customize your dog agility tunnels to the theme of your dog park. These tunnels are a great way for dogs to get some exercise and practice their agility skills for years to come.

The Doggie Crawl can either be surface mounted or mounted inground. Our dog agility tunnels are made of durable materials, making them a long-lasting addition to your dog's agility course.

There are a number of benefits to having a dog agility tunnel. A dog agility tunnel can help build the confidence of your four-legged friend. It can also be a great form of exercise for them, and you can use it for training purposes too. The tunnel can help to increase their coordination, agility, and balance, as well as improve their reaction time. It can also help to strengthen their muscles, and improve their overall fitness levels. A dog agility tunnel is a great way to bond with your dog, and make them feel included in activities and games that the whole family can enjoy.

It is very important to make sure your pup isn't just receiving adequate exercise, but also finding mental fulfillment. Training your dog on agility equipment gives your dog a problem to solve and working with them through these new experiences builds confidence and a stronger bond.
Dog agility is a great way to keep dogs in shape, both physically and mentally, while teaching them valuable skills such as obedience, focus and coordination. It is also a great way to bond with your dog and build a trusting relationship. Additionally, it is a great way to socialize your dog and introduce them to new people and experiences. All in all, dog agility is an incredibly important activity for dogs and their owners.